It was a special night at Languages & Cultures, Macquarie University on Thursday 20 May. While we were not able to celebrate our students' achievements on campus last year, this year we were fortunate to be able to host the ceremony in the beautiful new Arts Precinct.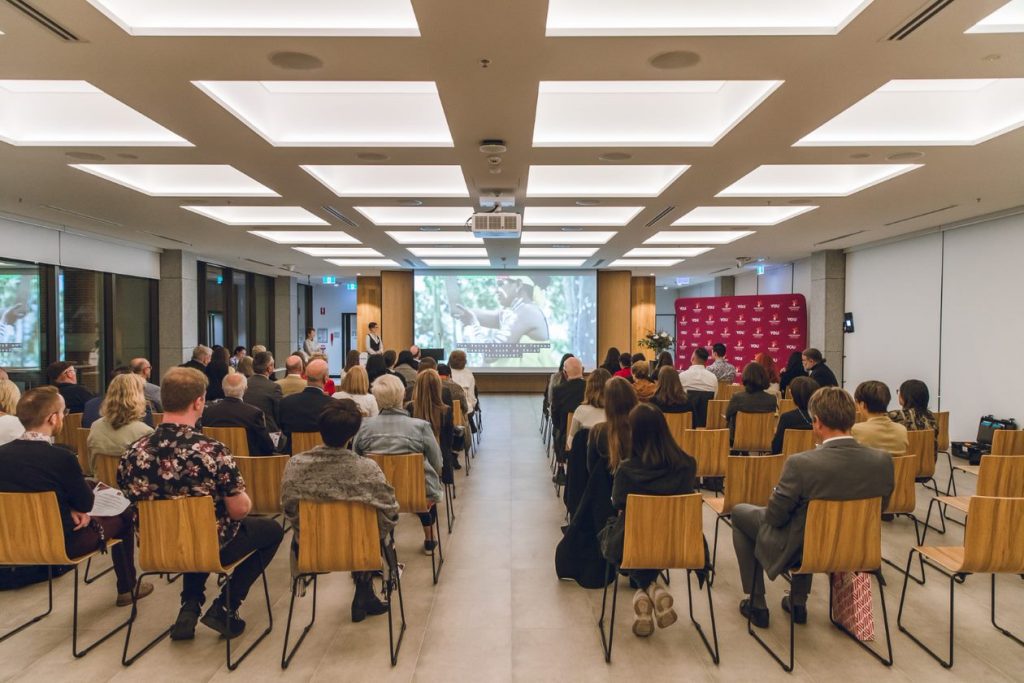 Each year the highest achieving student in the Croatian Studies program receives The Narona Family/M. and A. Vidovic Prize. This year the award went to one of our remote students from Melbourne, Dragana Edwards. Dragana has been studying Croatian with us for almost four years while working full time and studying exclusively online, and will soon be completing her major in Croatian Studies. She has put an enormous amount of effort into her studies and has proven that if there is a will, there is a way. Congratulations, Dragana, well deserved!
Unfortunately, Dragana could not attend the ceremony in person. Thank you to John Gavljak, President of the Croatian Studies Foundation, and our wonderful Consul General Ivica Glasnović for attending tonight's ceremony. Dr Jasna Novak Milic, the Croatian Studies Director, accepted the award on Dragana's behalf.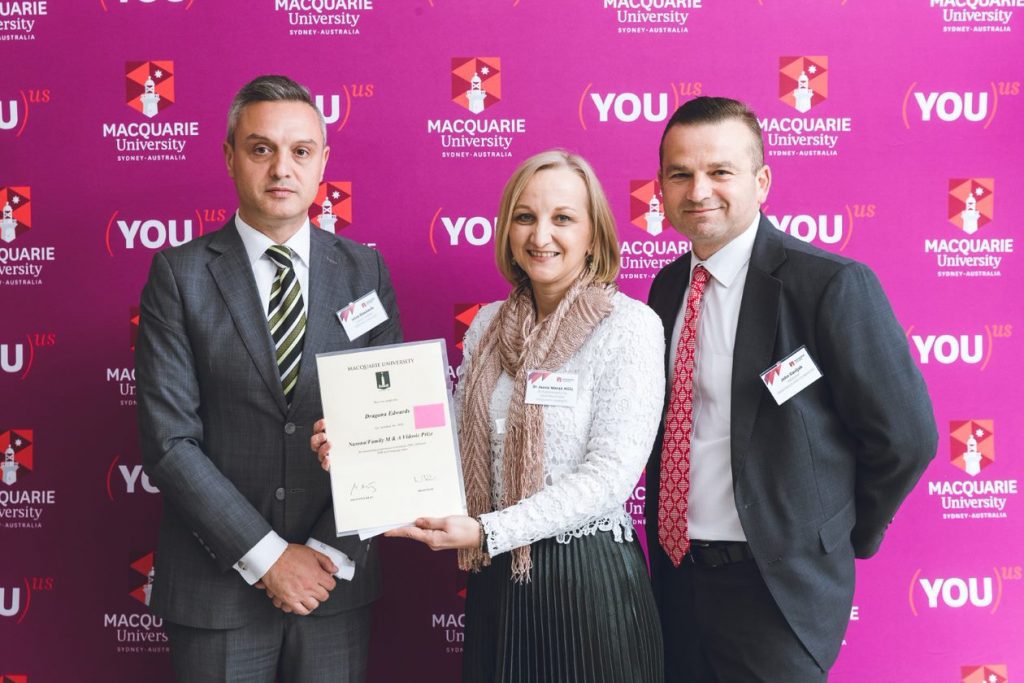 We would like to thanks the Vidović & Narona families from Canberra for their continued support to Croatian Studies for sponsoring this award.